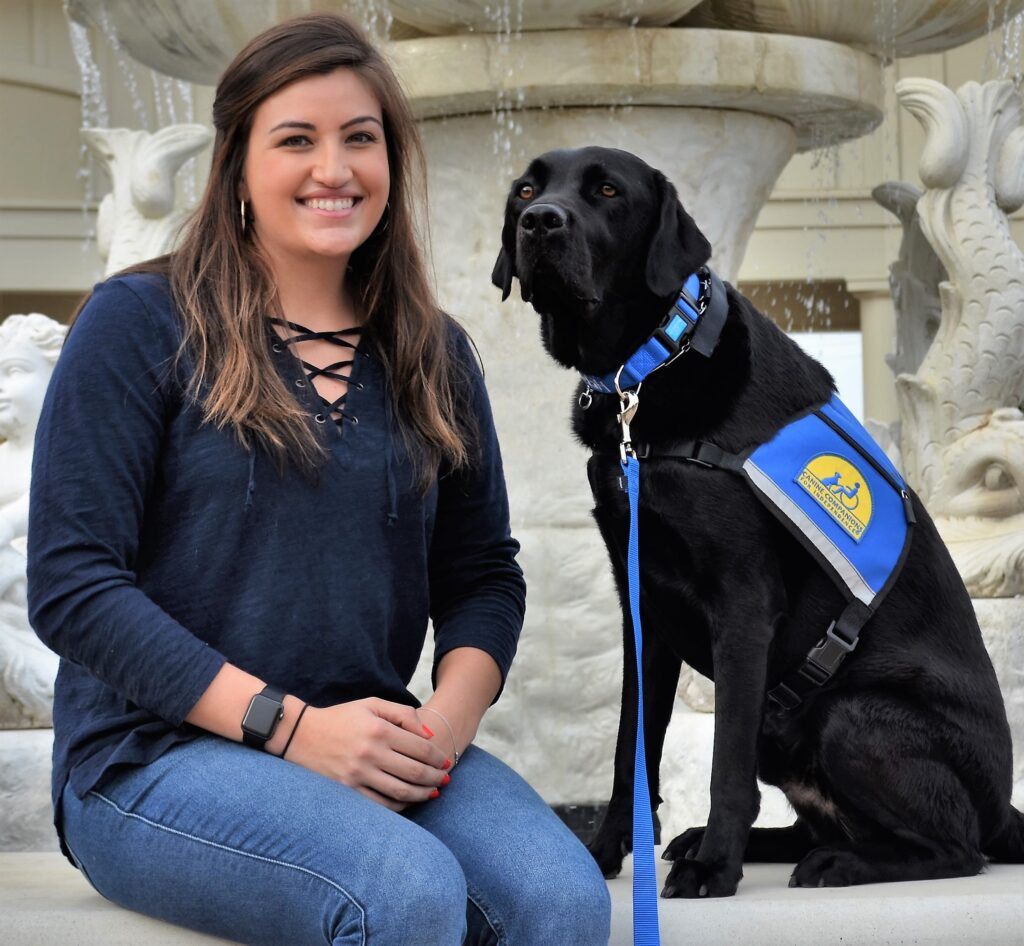 D.O.B. January 12, 2018
Weight: 60 lbs
Breed: Labrador/Golden Retriever Mix
Trained by: Canine Companions for Independence
Fun Facts: His favorite toy is a pink dinosaur. He is scared of frogs. He also loves to sit on his friends feet so they can't leave him.
Who is Logan?
Facility Dog Logan V was one of seven puppies born on January 12, 2018, to his parents, Romeo and Lilac, in Santa Rosa, California. Logan was raised in Dallas, Texas, by his volunteer puppy raisers until he was eighteen months old. Logan then moved to the Dallas/Irving campus of Canine Companions for Independence to begin his professional training.
Logan works in Lee County District Attorneys Office. Logan was placed with Amanda on June 11, 2020.
Logan is a service trained facility dog that works with clients in a criminal justice setting. Logan uses his commands and behaviors to specialize in assisting crime victims, witnesses and other during stressful stages of the legal proceedings including accompaniment during interviews and court hearings.